Harem pants for women, men and kids
Elasticated or Drawstring Waist Harem Pants & Palazzos. An amazing range of colourful trousers, high waist, low rise, low or high crotch
Harem Pants, Sarongs and Skirts for Winter Sun
SPRING SUMMER WEIGHT RAYON HAREM PANTS, SKIRTS & SARONGS
Harem Pants Beautiful Range of Colourful Designs and Plain Fabrics
Fast UK, USA and International Delivery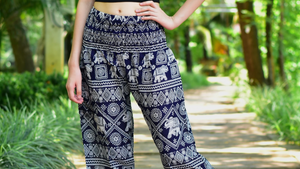 HAREM PANTS THAT HELP SUPPORT ELEPHANTS IN THE WILD
Bohotusk donate to Elephant conservation - every full price purchase makes a difference
FLASH SALE PROMO ENDS MIDNIGHT - 25% OFF ANY ORDER USE CODE XMS25
If you're looking for hippie Elephant printed trousers, yoga pants for the gym or something a little bohemian then check out our range of elephant, patterned and plain harem designs.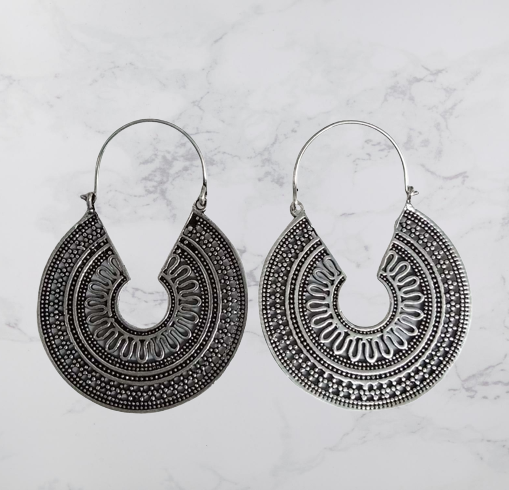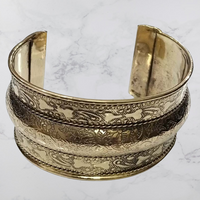 Boho inspired JEWELLERY
Jewellery
New this season - Boho Jewellery to compliment that Boho look and outfit. Boho necklaces, earrings, bracelets and rings available in our 1st collection
Shop Earrings
Shop Necklaces
New Long Summer Skirts - 24 beautiful boho designs
Available in S/M, L/XL and 2XL/3XL - FREE UK DELIVERY
born free donations
Every full price item sold drives another donation to Born Free
In 2022 our support goes to Born Free's Amboseli National Park Elephant project in Kenya.
To date Bohotusk has donated over £11,000 to Born Free...
We are also proud to confirm that our range is made from sustainable resources and with Fair Trade in focus.
read more
bohotusk inspiration
Boho clothing inspired by our love for Elephants
Boho-socially unconventional in a way regarded as characteristic of creative artists; bohemian.
Bring out the creative artist in you with Boho clothing, bohemian comfort.
Be unconventional with Boho clothing.
Be assured harem trousers fit perfectly - 5 sizes, Small/Medium (UK 8-12), Large/X-Large (UK 14-16), 2XL/3XL (UK 18-20), 4XL (UK 22-24) and a 5XL (UK26) means Bohousk have a size to fits all. There also kids sizes and a ladies petite fit range.
Our elephant print pants are comfortable yet distinctive.
Fashionable, yet unique. Don't conform - lead the way.
Be as wild and free and help save our elephants with every purchase made.
Bohotusk contribute a percentage from every full price sale to the Born Free Amboseli National Park Elephant project in Kenya
Bohotusk - the Ultimate Shopping Destination for Harem pants and Boho Clothing
Welcome to Bohotusk, your ultimate shopping destination for boho pants and bohemian trousers! Explore our exquisite collection of geometric print trousers, elephant harem pants and plain harems, designed to embrace your free-spirited style and add a touch of bohemian charm to your wardrobe.
Pants for the Summer Months, Festivals, Holidays Or Just Chilling
At Bohotusk, we believe that fashion should be a reflection of your individuality. Our boho pants are meticulously hand crafted with a focus on comfort, quality, and unique aesthetics. Whether you're strolling along the beach, attending a festival, or simply enjoying a casual day out, our bohemian trousers will effortlessly elevate your look.
Elephant Print Harem Pants That Supports Elephant Conversation
Discover the beauty of our elephant trousers, featuring intricate elephant-inspired prints and patterns. Symbolizing strength, wisdom, and good luck, these trousers carry an enchanting allure. Our elephant harem pants offer a relaxed and flowing silhouette, perfect for embracing the boho-chic vibe. With their elastic waistbands and lightweight fabrics, they provide a comfortable and unrestricted fit for all-day wear.
Over 100 Designs and Sizes for All from Toddlers, Kids, And Ladies XS To 5XL
Indulge in the versatility of our collection, as our boho pants effortlessly transition from day to night. Pair them with a simple tee or tank top for a relaxed daytime look, or dress them up with a stylish blouse and accessories for an evening ensemble that exudes bohemian elegance. Available in a wide range of UK sizing from S/M (UK size 8-12), L/XL (UK 14-16), 2XL/3XL (UK 18-20), 4XL (UK 22-24) and a new 5XL (UK Size 26)
Smocked Waist Harem Pants, Drawstring Harems, And Drop Crotch Harem Pants
Experience the magic of boho fashion with Bohotusk. Browse our selection of smocked waist and drawstring boho pants, elephant trousers, bohemian trousers, and elephant harem pants to find the perfect addition to your boho-inspired wardrobe. With our commitment to quality and style, we ensure that every piece tells its own unique story.
Embrace your inner wanderer and unleash your bohemian spirit with Bohotusk. Shop now and embark on a fashion journey filled with creativity, freedom, and self-expression.